Best Gifts for Father's Day 2021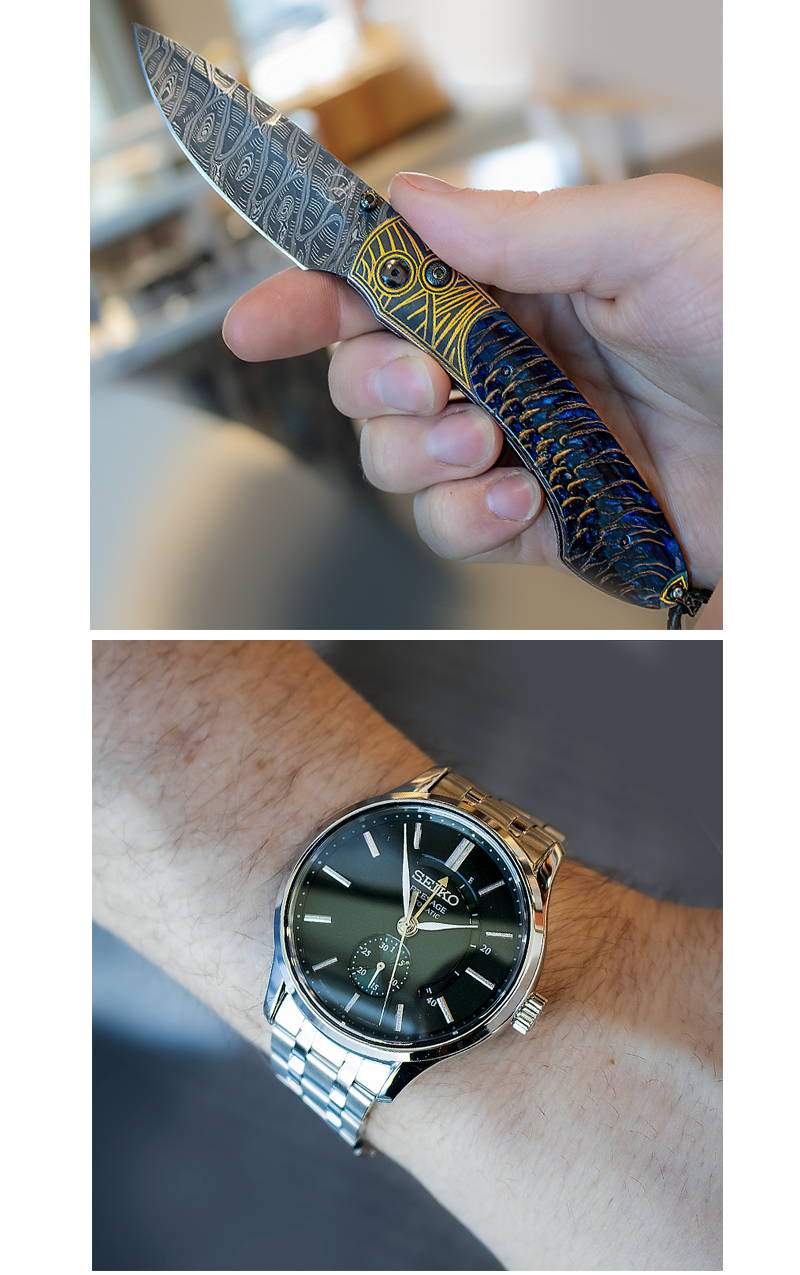 Dad kinda falls into a rut after a while, doesn't he? We give him gifts that we think dad will like, such as a new tie, a new toy for the garage, and if he's extra lucky maybe he'll score a steak dinner. Has anyone asked dad if these are things he really wants?
Well, we have. The gift-giving experts (and dads) of JB Hudson have collected a list of things that will make Father's Day 2021 one that breaks the mold. This year, give dad a gift that he not only loves but will keep for a lifetime.
Here are our Best Gifts for Father's Day 2021:
A Stunning Piece from William Henry
William Henry turns the everyday accessory into a piece of art. Founded in 1997, WH specializes in combining natural materials, precious gemstones, and functionality into a number of items dad would find useful—and beautiful. Shop our extended collection of William Henry knives, bracelets, writing instruments, and cufflinks.
An Everyday Watch from Seiko

Chances are, you've heard of Seiko watches, the ubiquitous watch brand from Japan. Their world-wide popularity is well deserved. Not only are they handsome and durable, but they also offer an amazing value for the price. One of their most popular watch families is their Prospex series of dive watches. Clad in stainless steel, these water-resistant watches offer legible dials and automatic movements. Shop all of our Seiko watches here.
Take the Next Step with an IWC

If you're looking to treat dad, consider a timepiece from the renowned Swiss watchmaker IWC. Their handmade mechanical watches evoke the spirit of adventure, no matter if it is over land, in the air, or on the open ocean. From the bold stylings of the Big Pilot to the refined details of the Portugieser, an IWC is the perfect companion. It'll stay a fixture on his wrist for the rest of his life. Explore the entire lineup here.
Spruce Dad Up with an Updated Wedding Band

If you're looking at updating dads wedding band, the experts at JB Hudson can help navigate that process. With hundreds of styles available from leading manufacturers like Crown Ring, Carlex, and Bleu Royale, there is something for every style. Interested in a band with diamonds or alternative metals? We do that, too! Check out our inventory here.
At JB Hudson, we take Father's Day seriously. Dads need love, too! From step-dads to grand-dads; dog-dads to soon-to-be-dads, the experts at JB Hudson are standing by to help you make his Father's Day one he'll never forget. This year, give dad a gift that doesn't sit on the shelf. Give him the gift of quality, available now at JB Hudson.