Keep Yourself Safe and Sparkling

A How-to Guide by Cody Grimes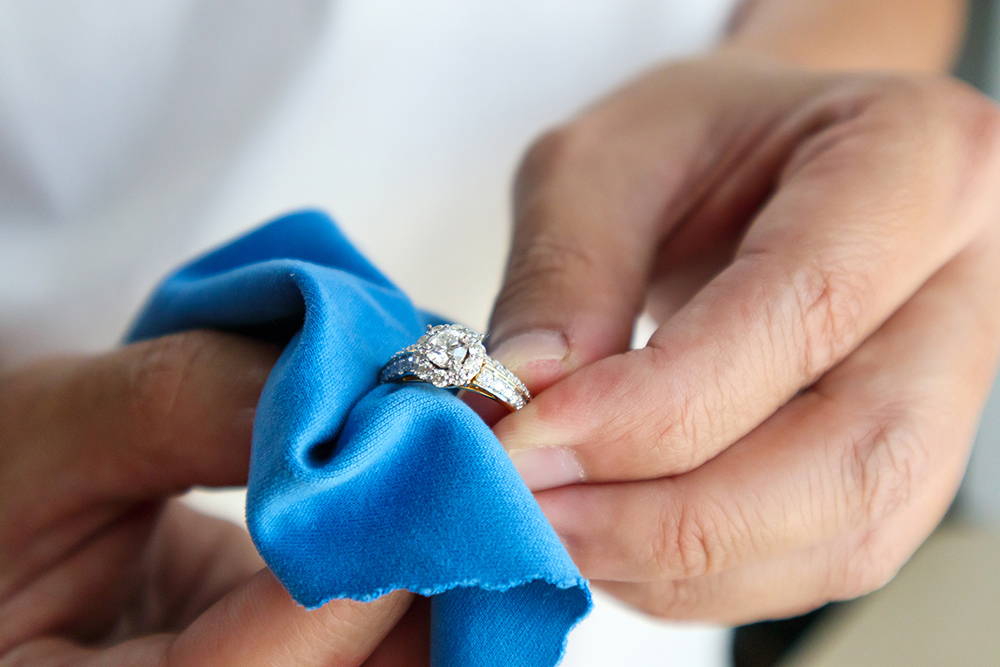 Spring is here! We're all shaking off our winter hibernations and venturing out to see our neighbors again-- at a distance, of course. As more businesses open up and our lives become less quarantined, that means using more hand sanitizer. It's good at killing germs, but also can wreck havoc on your jewelry. Here are some tips to keep you healthy and your jewelry sparkling this year:
Sanitize Safely
Let's face it: the constant use of hand sanitizer is probably not going away anytime soon. We all know it dries out skin, but it also can cause damage to your jewelry. Alcohol-based hand sanitizer can actually pit the surface of softer gems like pearl, emerald, and opal. Even tough stones like diamond can appear cloudy with constant application of sanitizer.
Try and take a few extra minutes to remove your rings before you apply sanitizer. Not only will this help you get sanitizer on your entire hand, but your jewelry will be spared from the toxic effects of the alcohol. Once your hands are dry, put your rings back on. You'll be safer and your gemstones will still be sparkling.
Keep it Clean
We don't live in a perfect world. Chances are you're going to use some hand-sanitizer in a hurry and not take all your rings off before you apply it. Don't sweat it too much, we'd rather have you safe!
If your jewelry happens to need a quick refresh, you can use simple dish-soap and lukewarm water in a pinch. Just remember, softer gemstones need professional cleaning! We'd rather have you stop in and have your jewelry professionally cleaned and inspected. We'll make sure nothing is worn prematurely so you can wear your jewelry without worry.
For more detail on cleaning your jewelry click here.