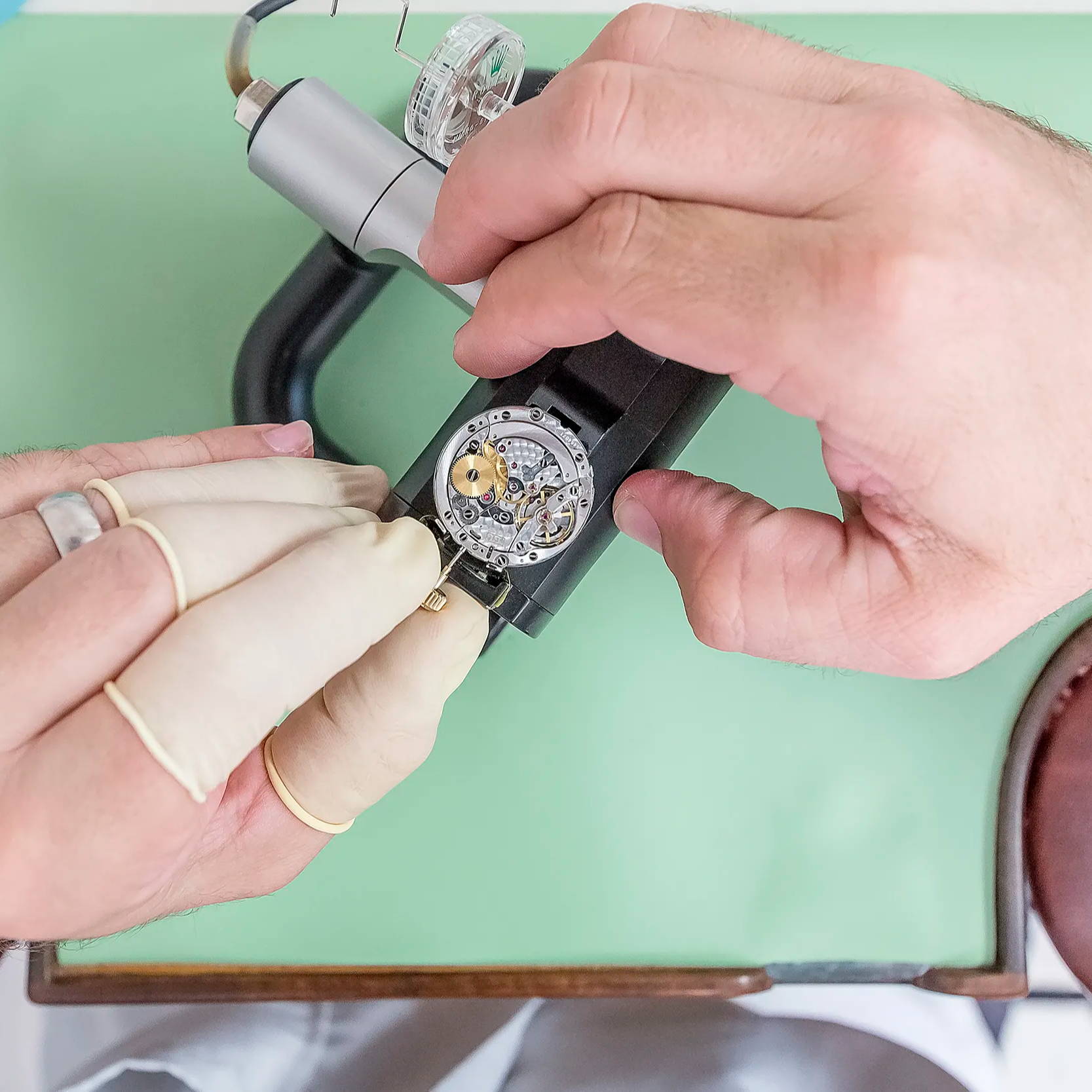 At Your Service
JB Hudson is committed to being a full-service jeweler, complete with an in-house service center. We're pleased to offer our clients services that range from ring sizing, watch repair, to estate appraisal and asset disposal. 
Jewelry Repair
Rest assured that our team of in-house goldsmiths are well trained in jewelry repair and restoration. They are able to perform nearly all repairs, from a simple ring sizing to a complete redesign and fabrication, without the need to send your piece off-site. This allows JB Hudson to perform service with lower costs and a faster turnaround, saving you both time and money. 
Watch and Timepiece Repair
With our highly educated on-site watchmakers, JB Hudson is a leading authority on watch repair. No matter if your issue is with a Timex or a Patek Philippe, JB Hudson is the source for service on your timepiece. If you make an appointment, we can even offer you a battery service on your Cartier or Omega watch in as little as 90 minutes.
Buying and Trading
Our service department is further strengthened by a team of buyers and appraisers. Whether you are looking to depart with a broken chain, luxury timepiece, or an entire estate of jewelry, JB Hudson is standing by to assist you. Our team of buyers can quickly assemble a quote and provide immediate payment in full.