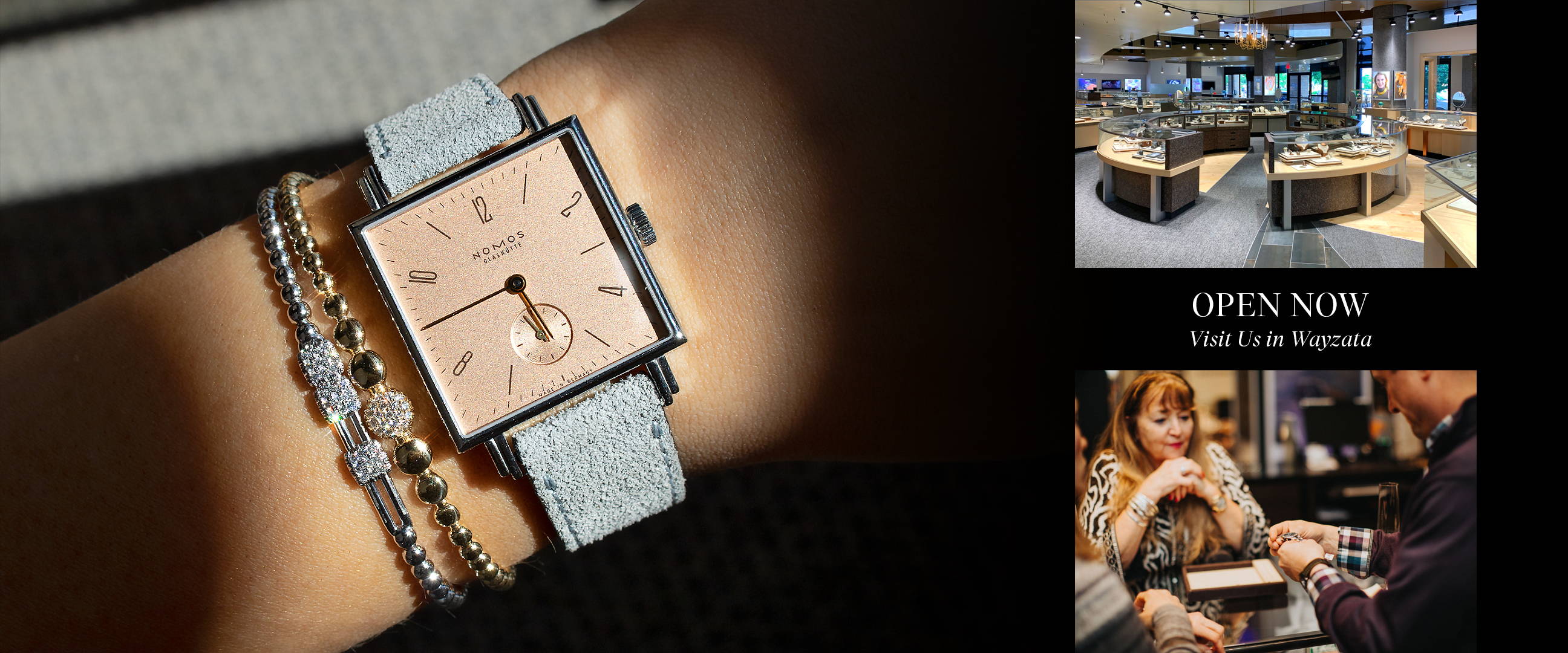 Gunderson's and JB Hudson: Together
JB Hudson still exists – and will forever exist. All the reasons you love JB Hudson, including the team, have moved with us to our new location.
Gunderson's and JB Hudson together decided to continue the legacy of luxury that clients of both stores have come to know. Even though the name has changed, the spirit of excellence that JB Hudson has built will be able to prosper to new heights as a member of the Gunderson's family.

We're excited to get to know the generations of clients that shopped at JB Hudson. You can rest assured that any guarantee, warranty, quote, or trade-in value from JBH will be honored at any Gunderson's store. JB Hudson hasn't closed—it's growing with Gunderson's. View Our Guarantee
About Gunderson's
Gunderson's has built its renowned brand by offering its customers exceptional service, quality, value, and selection of fine diamonds, natural color diamonds, precious gems, spectacular jewelry, timepieces, custom design, and gifts. Learn More